After dern near a month with only a few minutes of fishin' in the local pond...
The tides and forecast at the coast looked good fer today. Got home from work yesterday evenin' and checked with the Higher Authority...
Nothing planned. OKAY. I'll give a friend who lives smack dab in the middle of The Triangle a call... Before the words got out of my mouth, the phone rings. It was him sayin' "Hey man what's goin' on, you want to try 'em in the morning"? I say. "Damn, I was just fixin' to call you. Yep, I'm in need of some salt air".
Left the dock @ 7:30 and headed East. The wind was light, warm and humid. The boat ride, fishin' and conversations were grand. The catchin' was fair to middlin'. A number of Speckled Trout and Red Drum that'll be keepers in a month or so were caught. With live shrimp under a cork.
Kept a few honored guests fer a family meal: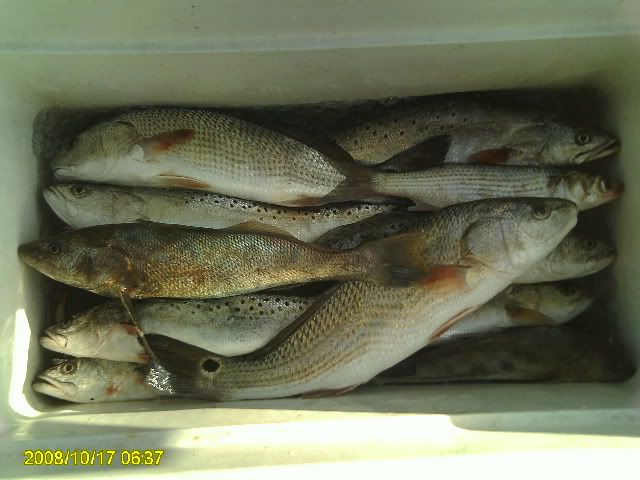 During a lull in the wind, managed to catch a couple a fish on the 6wt with a pink clouser: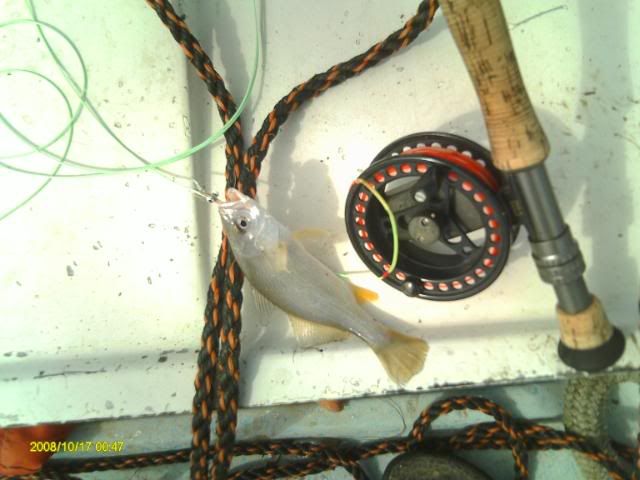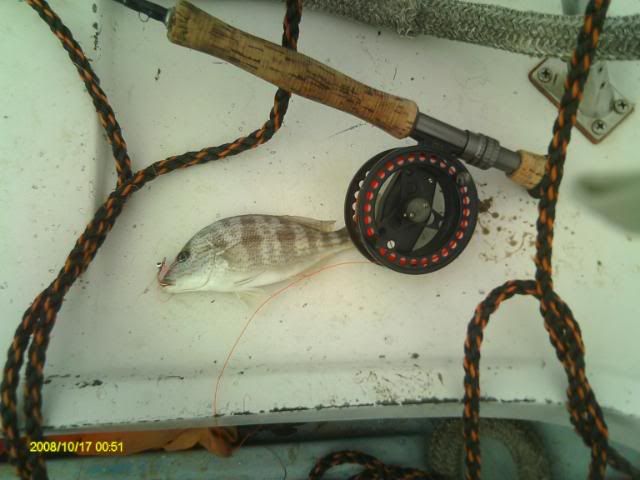 Ain't Life Grand!!!
croaker