100% Chance of rain this morning.
Went to the Laurel River (Shelton Laurel) with the gloomy feel of either nobody showing up or it coming a dangerous storm. Forgot a sign so I used what I had to gather the troops.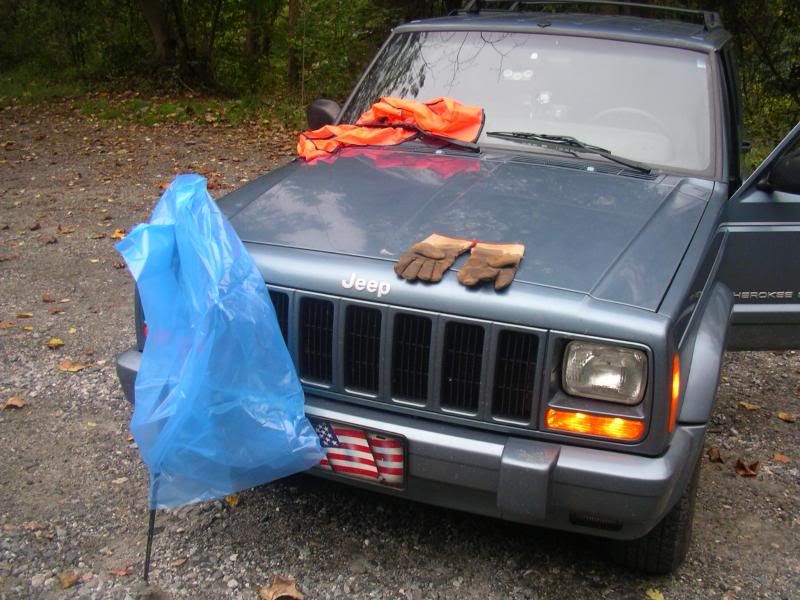 Worked
Got there a hour early to ride the river and get a attck strategy in place. Around 10am one of my students showed up. By 10:15 am we had 2 students and 4 TU Members. Enough to do something
Started raining and nobody wanted to stop
We picked up 8 bags full, 2 tires, a load of siding, and a sack of dippers. (Used of course
)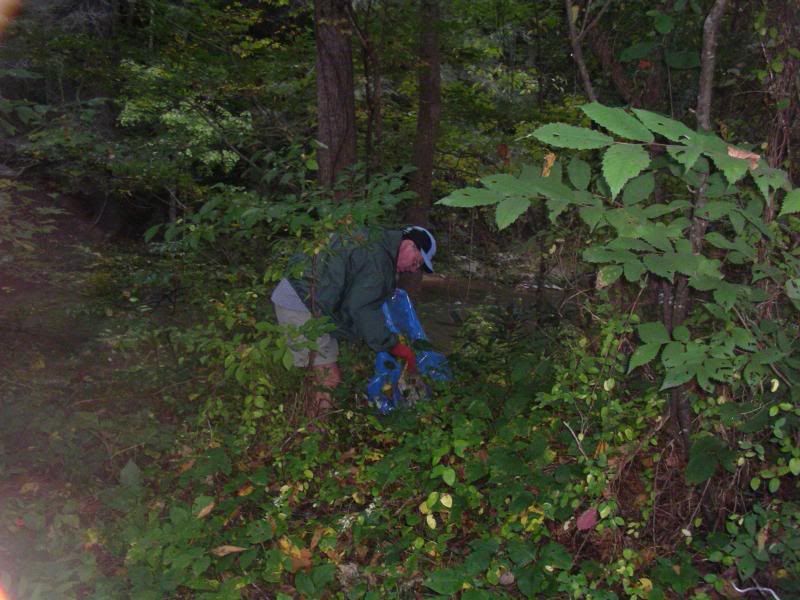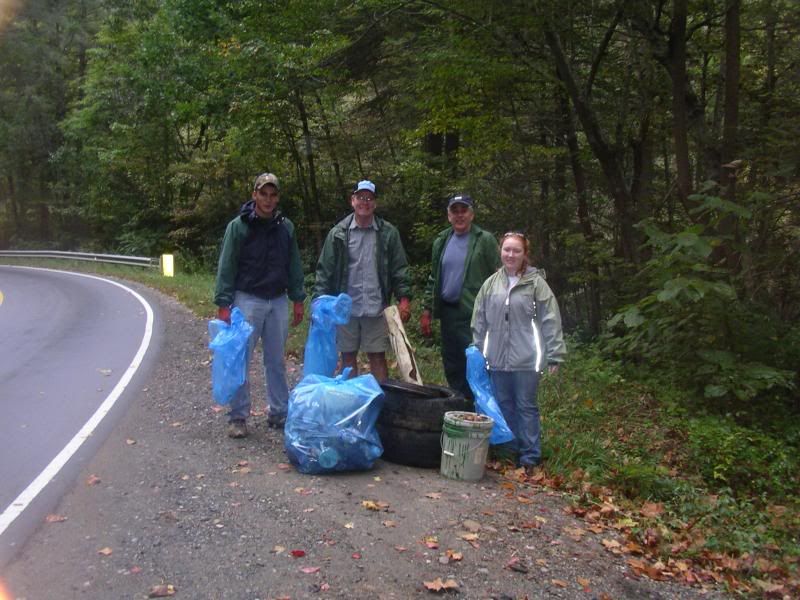 I really want to thank everybody who participated. From LOS-TU, Madison High NTHS and TSA. Thank you all.