I fish year round, solo most of the time. I went out on 1/2/11 and hit a small blue line. I fished a dry/dropper. I ran the dropper about 20 inches from the dry. I caught 15 wild trout. 1 brown, the rest rainbows. 3 on the dry, rest on the dropper. I caught them on a variety on nymphs and even 2 on a green weenie. I thought it was pretty good day for January. 9-10 inches was the biggest caught.
I do fish less in winter than the rest of the year. Definitely must be careful, icy rocks and solo trips ain't exactly a safe combination.
Here are a few of the better ones I caught.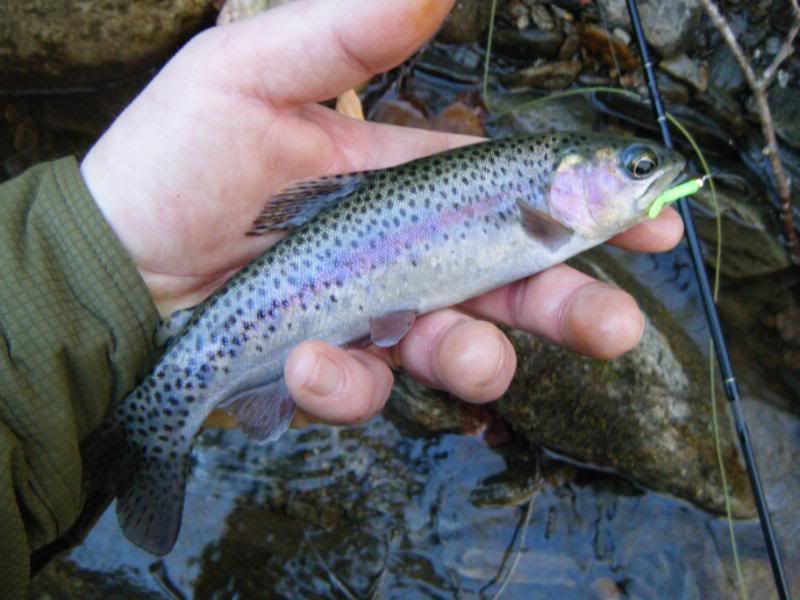 _________________


Wild troutin', blue linin', fly flingin', camo wearin', redneckin' elitist.