Irish wrote:
Oh yeah the bears are waking up too so i bring the bear spray.

?Irish snowman
Dear Cautious Celt, you should take the man whose bravery is well-known in your part of these United States: Bearspray Roach, fishing with you.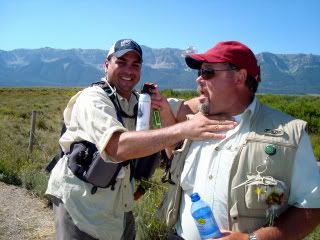 "May the wind always be at yer back (unless you farted) and the road always be downhill (unless your brakes are bad)."
Robert the Puce