Have hooked many over 20 lbs. Got a few to hand. Last I recollect my hooked to hand ratio is about 1 in 18 with Grass Carp over 20#.
Size #12 GBGRHE nymph and size #12 Tan or Brown EHC tyed on a size #10 2x strong nymph hook have worked best fer me over the years.
Either solo or with the nymph as a dropper. Ain't hard to straighten out a size #10-12 dry fly hook with 5x tippet when leaning hard on a 20#+ fish that might get into
stumps, lily pads, grass, treetops etc...
30"+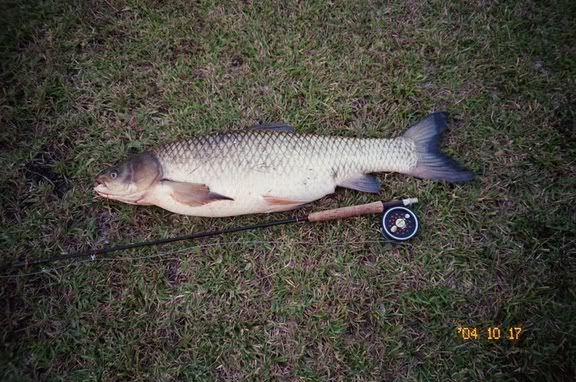 38"
Good Luck!
croaker