Man...it really was good to see everyone! OMD up and about and with a big smile on his face...hated he could'nt stay the whole time...but at least he got out for a bit.
Good to see Bob and Devin.....Remember Bob...anytime you wanna get Devin out for a weekend of brim and bass fishin, camping or just relaxing in the stix....its just a two hr drive and your welcome anytime!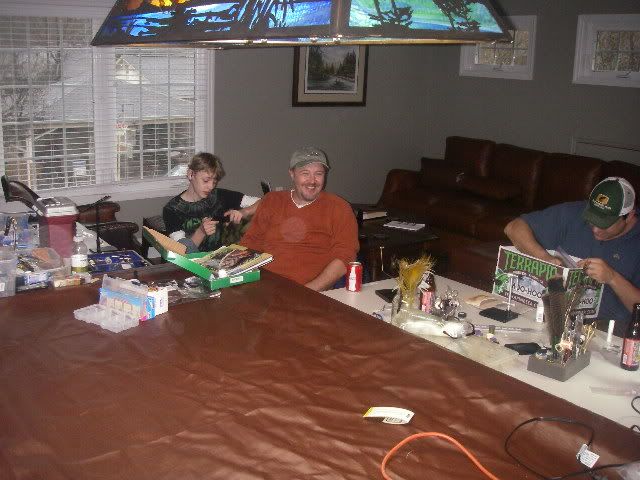 Cameron and Little Cherokee....good to see you guys....even if you did rape my tying supplies
Peter...Glad you were able to make it....your flies really are getting much better...soon I'll be lookin at you like Josh and thinking how the hell does the student become better than the teacher??
JFey...glad you came over...you too are welcome down at the swamp anytime!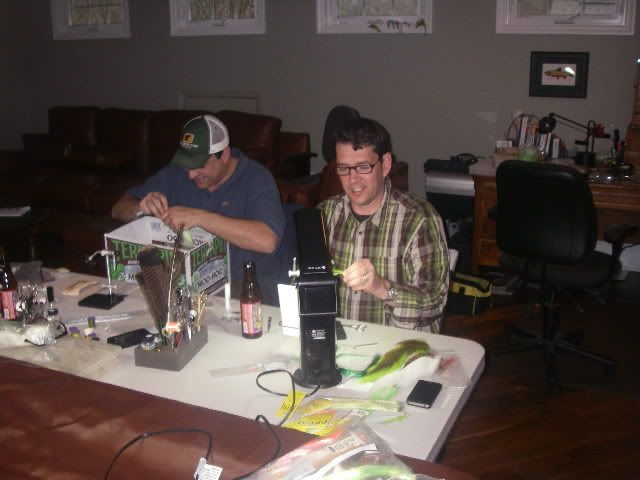 Wilhelm...good to see ya...appreciate the laughs...sorry I did'nt get a picture....but would anyone really want to see it??
Nando...sorry we missed ya man!
And lastly Aaron....thanks for having us...I really needed to get out and even though we did'nt get many flies tied (do we ever??) I had a really good time! I really appreciate the hospitality and tell Christine thanks for having the girls over....Hope they did'nt do too much damage.
We need to get together again soon!!

_________________


"The fish and I were both stunned and disbelieving to find ourselves connected by a line."

William Humphrey