For the floatant itself, I put the fumed silica in an old Frog's Fanny Bottle and use the brush to work it into the fly.
There are "shake and bake" products like Loon Top Ride and Shimazaki Dry Shake which contain both silica gel and fumed silica. Silica Gel and hydrophobic fumed silica often get confused. Silica Gel is a
DESSICANT
that absorbs 40% of its weight. Desiccants ABSORB water so they obviously cannot repel water like hydrophobic fumed silica. iF you combine both products, you have a compound that both dries the flies and water proofs the flies, hence the name "shake and bake." The desiccant absorbs the water and the hydrophobic powder coats it.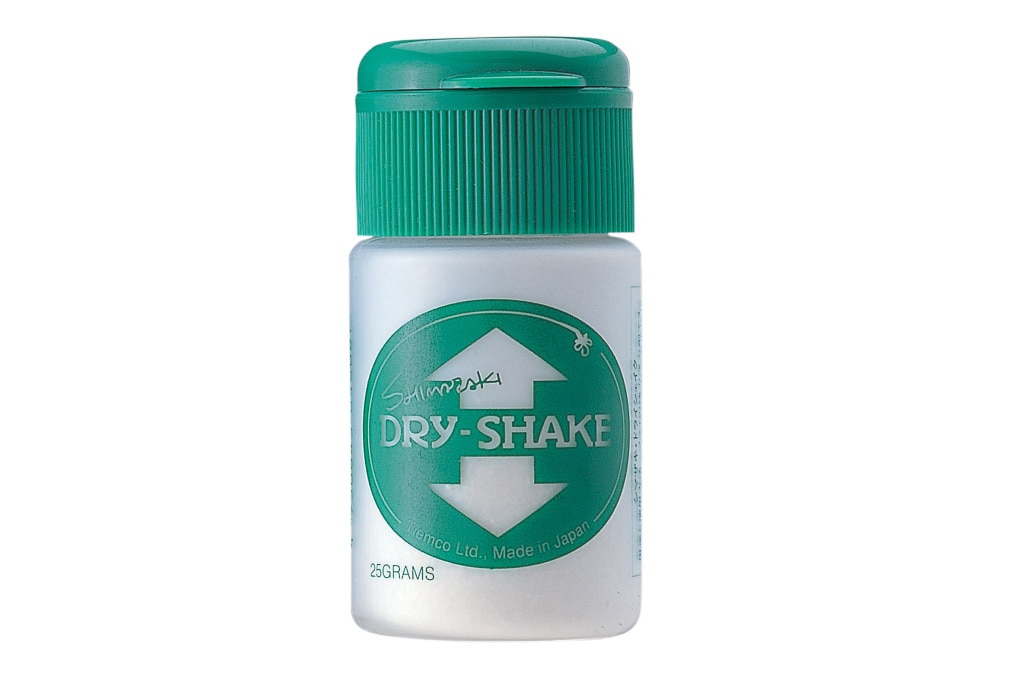 Desiccants are packaged in all kinds of electronic products and in shoes so save those packages to make your own Loon Top Ride and Shimazaki Dry Shake. You can also buy a lifetime supply of desiccant which is sold to dry flowers.
For a container, get a few of the clear Fugi 35 mm Film containers. Punch a slot with a paper hole puncher at the top of the side of the canister so that the bottom of the slot is just at the lower border of the canister top. There is a "ridge" at the top of the canister and it lines up with the low end of the cap so it is easy to match the cap with the canister. Punch the canister so that the lower end of the hole is just at the edge of the "ridge".
Fill the container 50/50 with silica gel and powder floatant.
Wash the slime off the fly by swishing them in the river. Squeeze the water out of the fly. You can use an amadou pad, a piece of artificial automotive chamois, or just piece of paper towel. Squeeze and remove all the water you can. Then place the fly in the container with the tippet in the "slot". Put on the top and shake the container to dry and coat the fly.
Eventually, the silica gel will wear out and all the powder floatant will be used up. The silica get needs to be "recharged" by heating ti to turn the water to steam and force it out of the silica gel crystals. Pour the crystals into a shallow ceramic dish and heat in a microwave on the high setting for 15 seconds. You will hear popping as the steam escapes. Allow the crystals to cooi and place them bake into the container, add more floatant and you are good to go. You will need to recharge the crystals about every 2-3 floatant refills.