Hey Guys,
Ive been tyin some pretty small bugs lately, and I was trying to find a way to be able to see the flies on the watter, so Here's my idea.
Hi-Vis CDC Blue Winged Olive
Hook: Diiachi Straight Eye Dry Fly Size 22
Thread: Ultra Thread 8/0
Tail: Slate Gray Hackle Fibers
Body: BWO Superfine Dubbing
Wing: Medium Dun CDC Puff with Orange CDC in the Center*
*the Orange CDC in the center is created by tying the Dun CDC on top of the hook, and then a smaller bundle of the Orange CDC directly on top, and then wrapping the thread dam in front to prop it. Once you add the dubbing around the wing, it closes the Dun CDC around the Orange.
Here's What You See...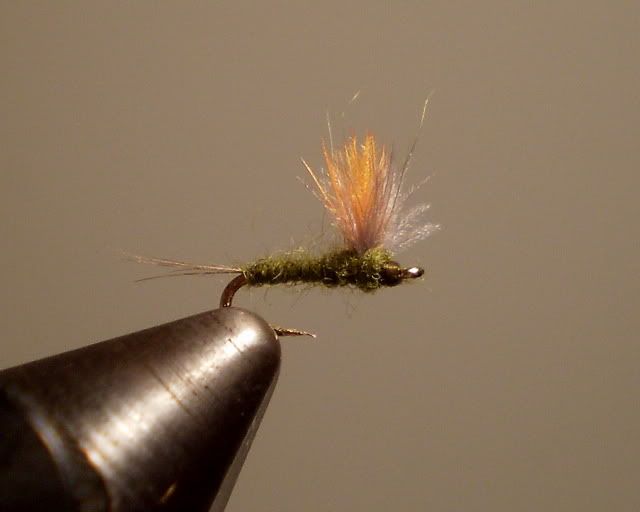 Here's What the fish see... (note that the Dun CDC covers up the Orange so the fly appears like a natural)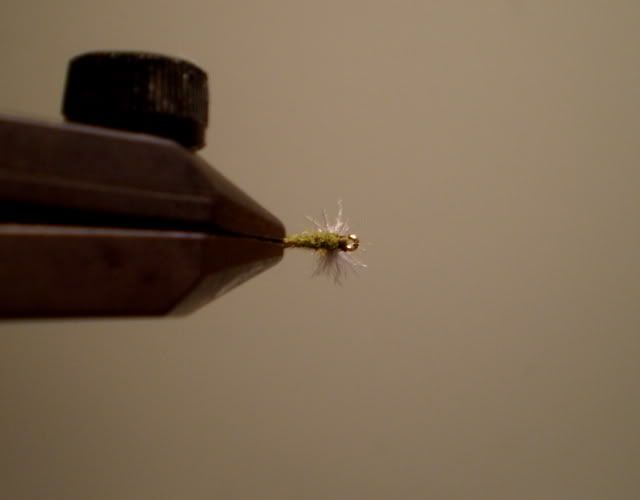 Any Comments or Criticisms Welcome
Thanks,
Colin