Being that some of you have hinted that there MIGHT be some green drakes out during PFF, I though I'd look for an interesting pattern. This one is from a Paul Jorgensen book, Modern Trout Flies....Problem is that modern for that book was 1975!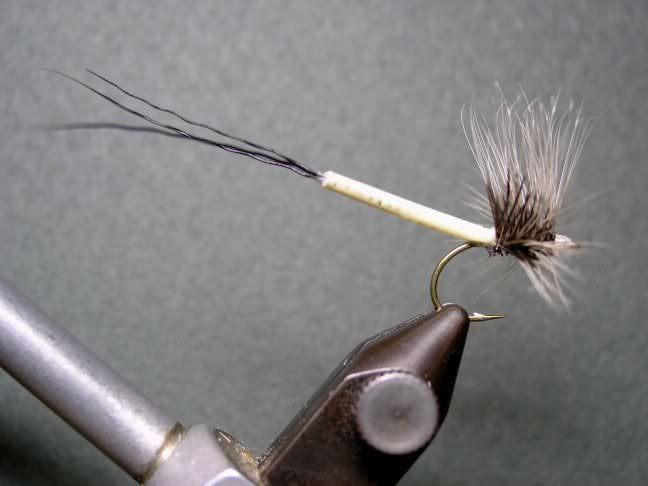 Not exactly to spec, but close:
Hook: Emerger Size 12
Thread: White
Tail: Dyed Moose
Body: Porcupine Quill
Hackle: Silver Badger (clipped short on the bottom)
And a little superglue to hold it all together!
Take Care,
Timbros.