Brad...I just saw the lines fom where the mold comes together and figured they had the potential to cut thread...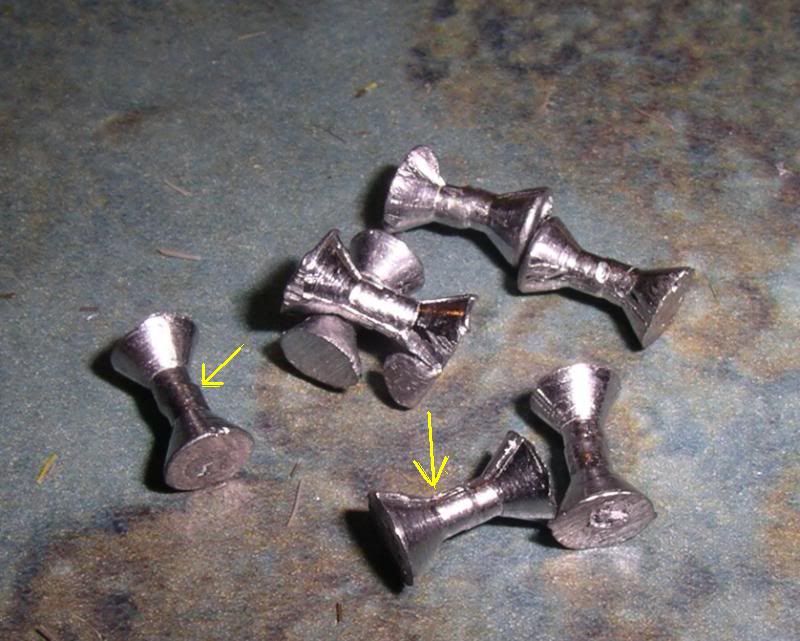 years back I bought my dad about twenty on the fishing weight molds so he could pour fishing weights and sell them at the flea market (turns out he found a buyer for all he could make) ....and he made a tumbler that really cleans them up nicely and puts a shiny finish on them....
the other issue I see with your mold is that one side of the eye is the pour hole?? and will cause for an uneven eye. you would probably have to fix that by making an even eye inside the mold and clipping the stem left by the pour hole. It also helps to keep the molds hot while pouring....if they cool too much sometimes the lead will cool and clog up befoe completely filling the cavity.
not trying to knock anything....I like the idea....just trying to pass some tips

_________________


"The fish and I were both stunned and disbelieving to find ourselves connected by a line."

William Humphrey