The grampuses I find on stream are brownish-black on the back and a grayish cream on underside.
Here's one I would only recommend if you have a lot of time on your hands; tying one is like tying eight to ten prince nymphs.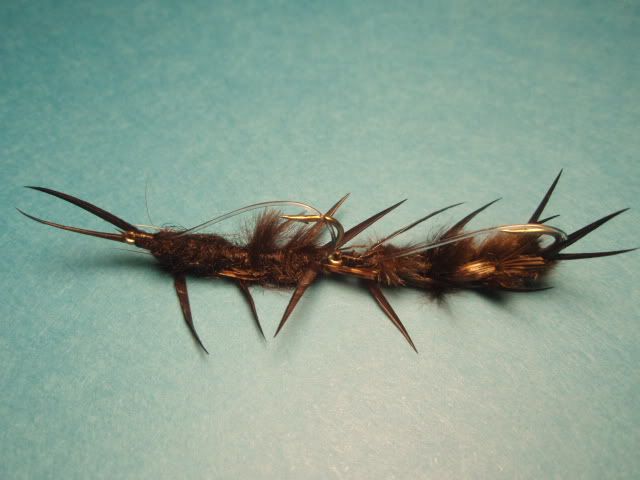 I like the simplicity of Jule's tie, plus I've fished it and the fish get in trouble when they see it. Go out and buy a dust brush from WallyWorld and you've got all the dark gray ostrich herl you'll need.