peewee wrote:
guess this idea was a waste.............thanks to those that took the time.
Peewee.....I'd love to play but been real busy...and what I am tying is a buttload of the same two flies...and they're in "mid tie" ....Softfoam baitfish poppers...which ya'll have seen....and some regular ole' cork poppers.....got the corks sanded down....but they ain't even on the hooks yet. Tryin to prepare for the smallie show the best I can.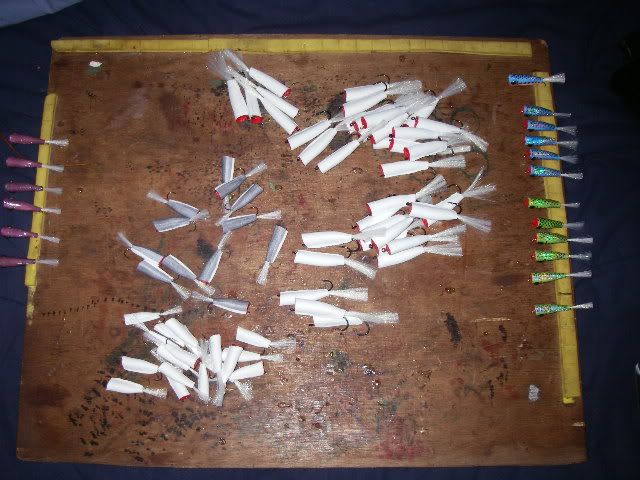 Wish I had more to offer but trying to focus on one or two projects at a time.

_________________


"The fish and I were both stunned and disbelieving to find ourselves connected by a line."

William Humphrey