Someone on Wooly's forum was asking for tips on tying a Shenk's White Streamer. I'd never heard of it. It's a pretty easy all white fly meant to imitate a chub.
Hook: size 6, 4xl or 6xl
Thread: White 3/0
Tail: White marabou
Body: White rabbit dubbed heavily
weight: 20 winds of .030.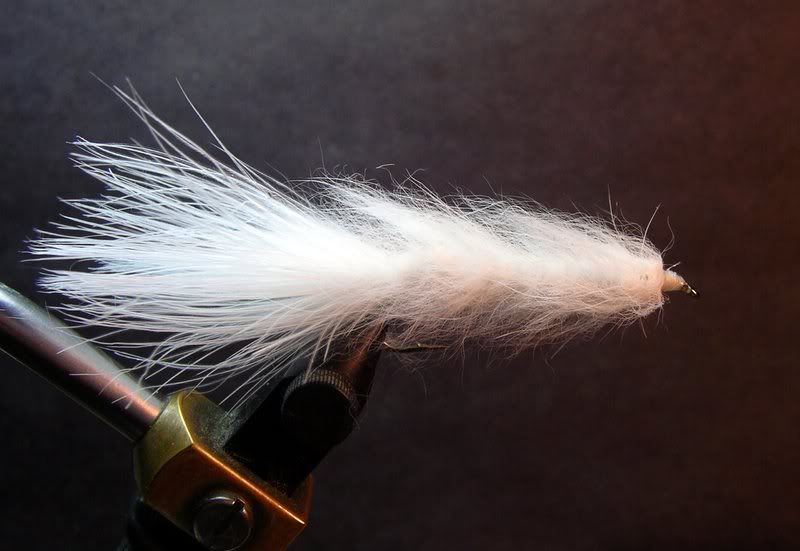 Frankly, though, I think a cross cut bunny strip would be easier to wrap, and would make a more substantial fly.