Josh...I think the size of the flies may be decieving in the picture....I measured the gap between the bodies and the hook point....just slightly less than a 1/2" you can get your index finger in ther which should be enough of a gap....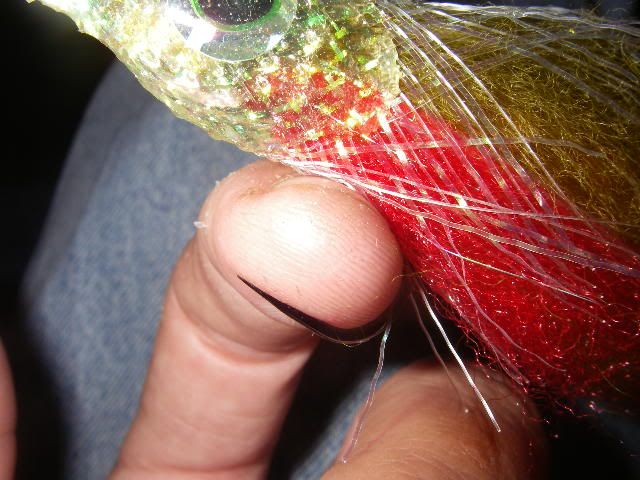 thought you might like a better look at the mouth of that popper too...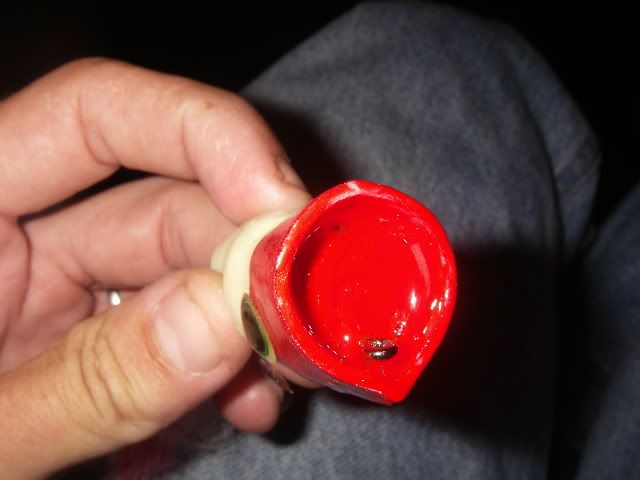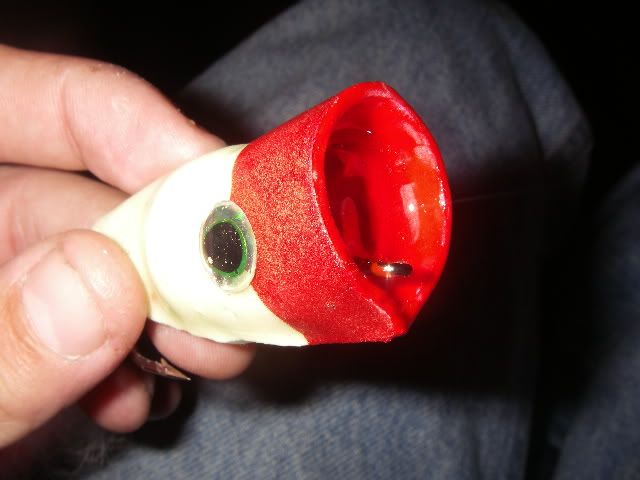 not sure if you can see it in the picture....but it has a trailer hook about 2" behind the popper head.
Also...I found some huge hooks that would be good for muskie at BPS ..... Gamakatsu 13016 O'shaunsey hooks....they make em' up to 10/0 at least....pretty impressive hook....and roughly a buck a piece for the 7/0 that I bought. I get done with Dr. Mikes flies I'm gonna start working on some more big stuff ...these 20's are killing my eyes
Edit... I just went back and looked...you can't see it but there is a 3/0 trailer hook hiding right here...

_________________


"The fish and I were both stunned and disbelieving to find ourselves connected by a line."

William Humphrey