I've been tying small bugs for a buddy....and along with natural type wings I'm doing a bunch of synthetic stuff.....
foam wing size 20...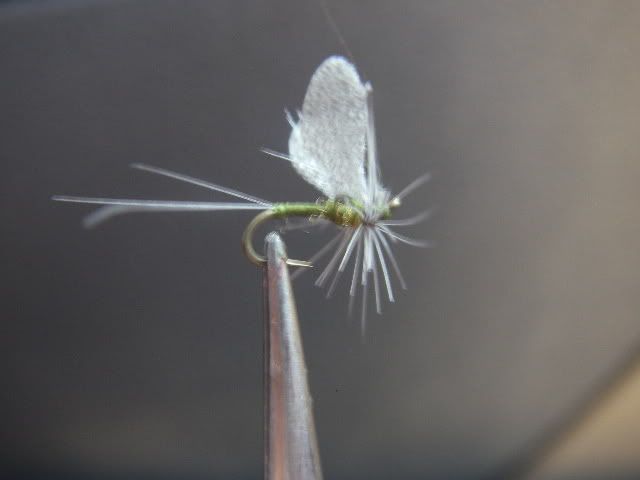 plastic wings cut from a ziplock bag size 18....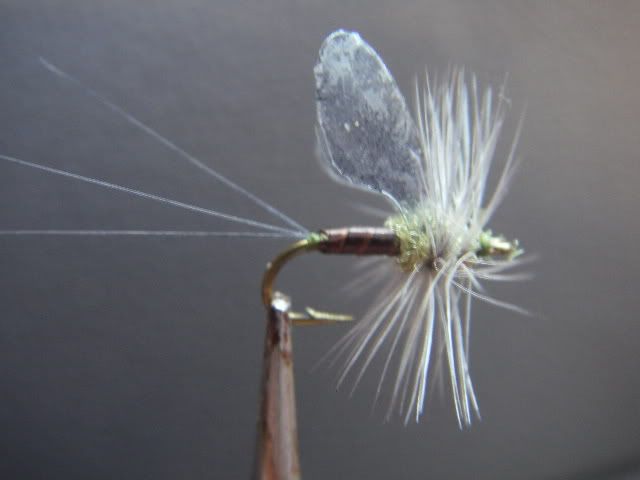 web wing size 16.....
I've had some decent results with the webwing fly shown on the slow DH section of the green River and the foam wing BWO on the N. Mills......just wondering if any of you guys have had any experience and what your thoughts are....I like the silouhette and sizes under 16 don't seem to present a problem with the tippet spinning.
The bug question I have is....how many variations in color are there for BWO's....seems like I've seen just about every shade from light olive to dark brown....even some greyish ones....are there more than two species Baetis and calibaetis ? or do they change colors in various adult stages or can the environment play a big role in thier color?? Should I just tie up a whole slew of various colorcombos and shades to be sure he is covered??

_________________


"The fish and I were both stunned and disbelieving to find ourselves connected by a line."

William Humphrey