I have not fished or tied in months. I usually have an idea of what I want to fish before I go. So I'll tie a few flies if I need them. I figure I'm going to do a lot of nymphing tomorrow. So I tied up a couple. I also tied some Hopper Juan's in case I want a dry that can float a heavy nymph. Well, here goes. These are the best of the bunch. They'll fish, even if they are not very purdy.
Hopper Juan, I like this fly. I'm interested to see how it fishes. Size #10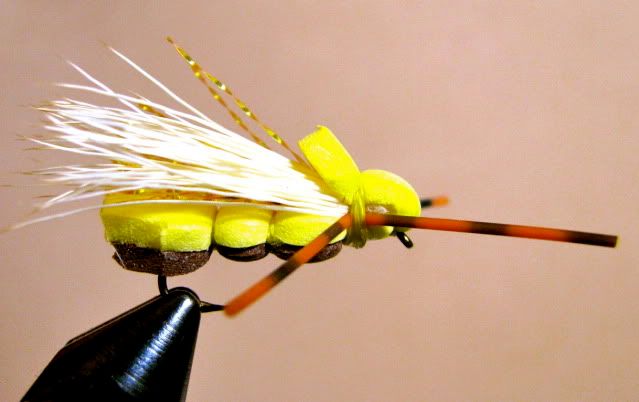 Stonefly. Size #10. I just did not have all the materials to do the Boss Hog exactly right. I guess it's just a rubber legged stone then. This particular one is heavy, tungsten bead and a strip of lead weight down each side. It also gives it a flat and wide profile instead of just round.
Flashback Hares Ear. Some flashy dubbing and flash back on this one. Size #14.