Well don't know if I should keep my mouth shut or tell you the truth. Some folks I've been told, seem to think I just try to look for flaws for something to comment on. But keepin quite ain't going to help you. Couple things, your head is still to long. Don't think your material has to end at the back of the looped eye, carry it forward more but put a thread base on the loop so material won't drop in between. Your gold wire body after the butt should be at least the same diameter of the tag, or larger, you don't get smaller working towards the head. Wing proportions are a bit long but thats just something that can be adjusted. Your tip material looks like it was clipped after wrapping instead of working up to where the butt will be. Here's some pic's of starting out with the tip and tag.
Start your tying thread and take it to the point of the hook, this is where your butt will end and is where you will cover your tinsel and floss ends.
Start your tinsel and tie it on the bottom of the hook shank keeping it straight under the thread wraps.
Wrap the tinsel back to just beyond the point of the barb.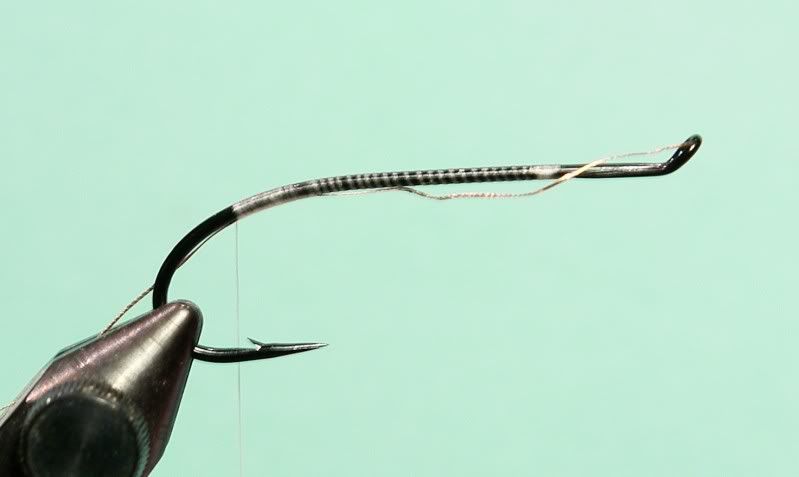 Make 4-5 wraps of the tinsel , 5 I believe is the standard amount.
When you tie off the tinsel make sure its right next to where its tied in on the bottom.
Keep everything in a straight line , don't allow it to roll on the hook shank.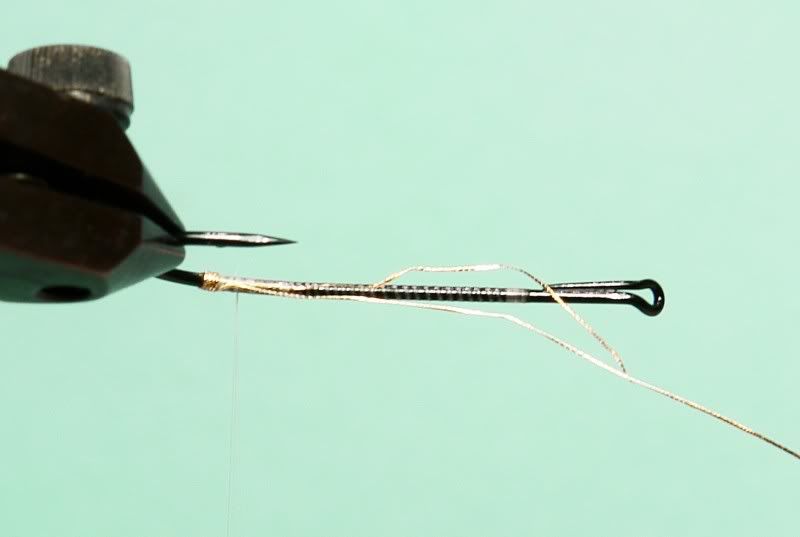 Wrap forward stopping just short of the hook point. That way your trimmed ends will still be covered by the butt and not stick out beyond. tie in your floss.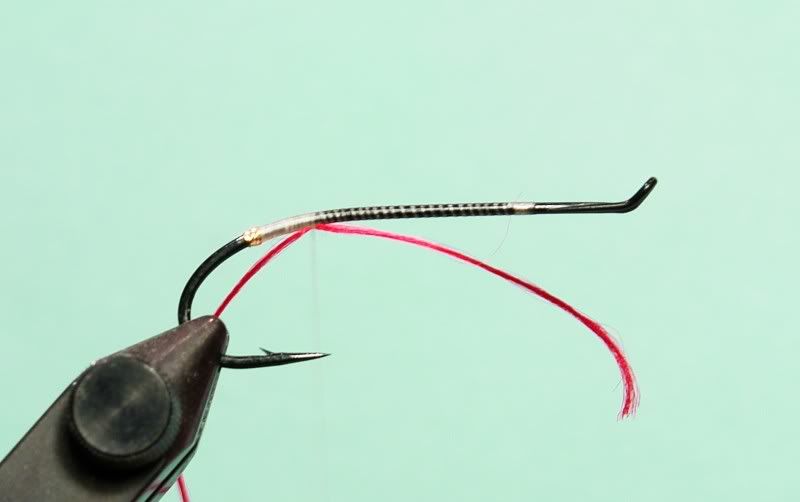 Wrap the foss back to the tip and then bring forward to your tie in point. Notice how the floss is level with the diameter of the tinsel.
You can burnish the floss to smooth it out a little more.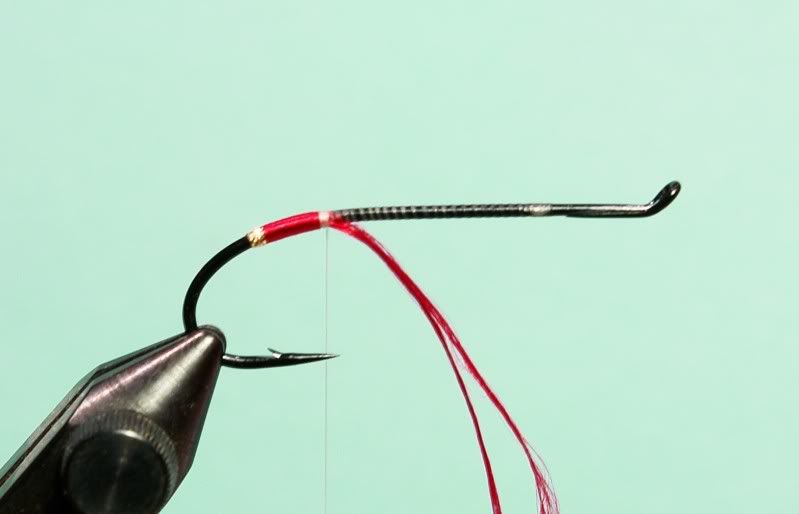 Take a strand of herl and strip the flues off the base. You want to have enough bare stem to make one wrap around the shank before you come to the flues. The bare stem helps to prop up the starting wraps of flues. Ostrich herl comes in different sizes note the diameter of the herl that I have wrapped. A smaller flue is prefered over a larger one.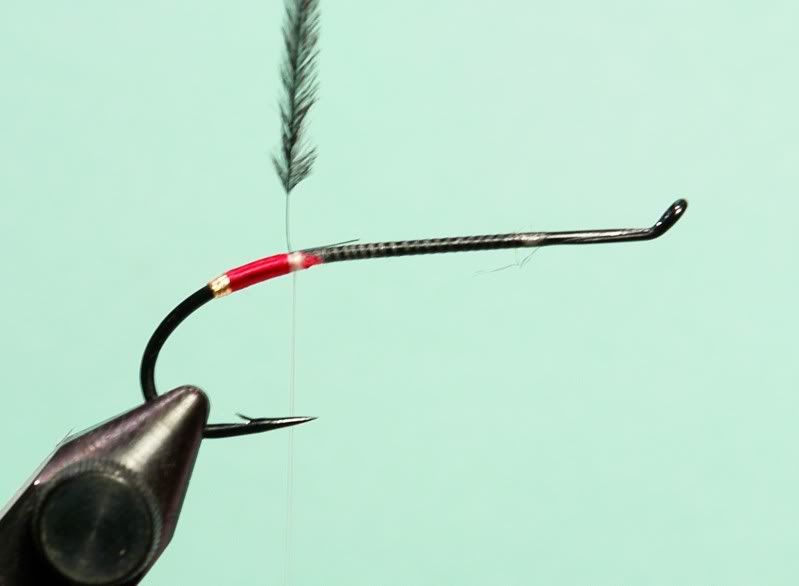 Make 4-5 wraps of the herl and tie off.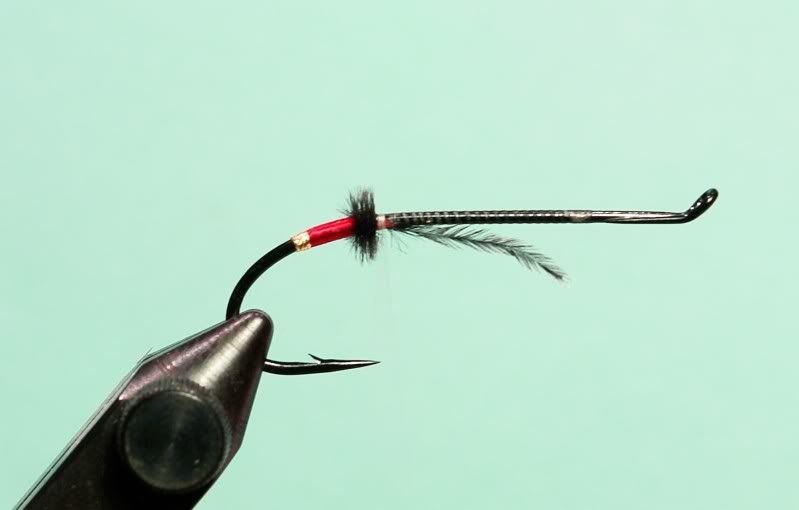 If you read some books there are always different ways of doing somethings, choose one that works for you.