Peewee.....Here's the pattern I use the most. It's a Chuck Kraft pattern called the Klawdad. The claws can be bought from Chuck's website or GOP in Raleigh, or you can cut them from chamois or Tyvek. In this photo, you are looking at the bottom of the fly, so it rides hook point up. I tied this one: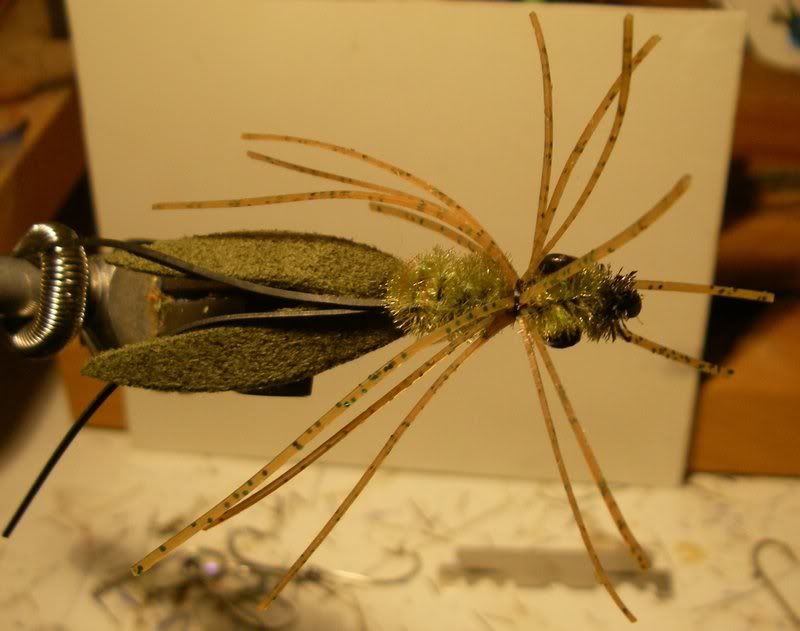 Here's the same fly from Chuck's website. As you can see, I modified it just a bit.
It casts like a bucket of paint, but it gets down pretty fast and most important for a crawdad pattern, it does not spin when retrieved.
Yer Pal,
Streamer