I'm not gonna bother dubbing a dry either JT...oh & speakin of floating dry-fly bodies, have you guys dubbed cattail-down (from the plant, not from JT's litter 'o runts...)? It does work, & you can't sink the stuff...
Anyway I like dubbing-twisters. I made a big one for meat flies. Gigantic meat flies. I designed it in 2004, then bought the stuff for it at Lowe's in 2005, & then Todd helped me put it together around 2009; then I started using it a couple months ago...what's the hurry? Mine uses a drill. I use some kind of gold wire that stretches quite a bit before it breaks. Think it might be beading wire.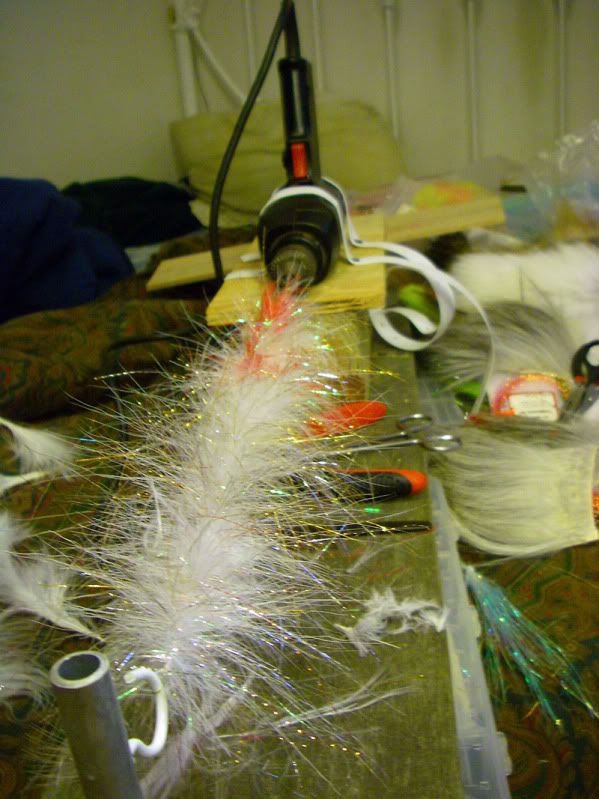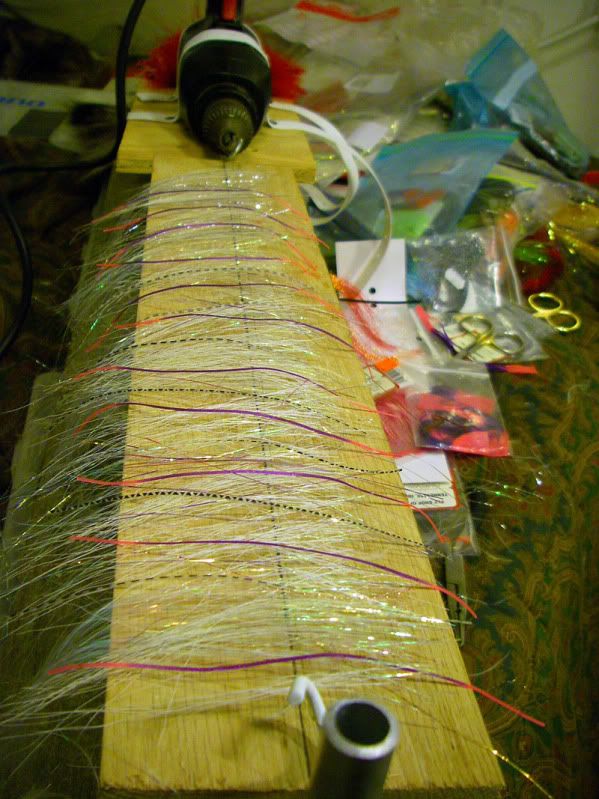 The upper 2 flies are the first ones I tried using the first brushes I made; since then I've made some much bigger & better ones...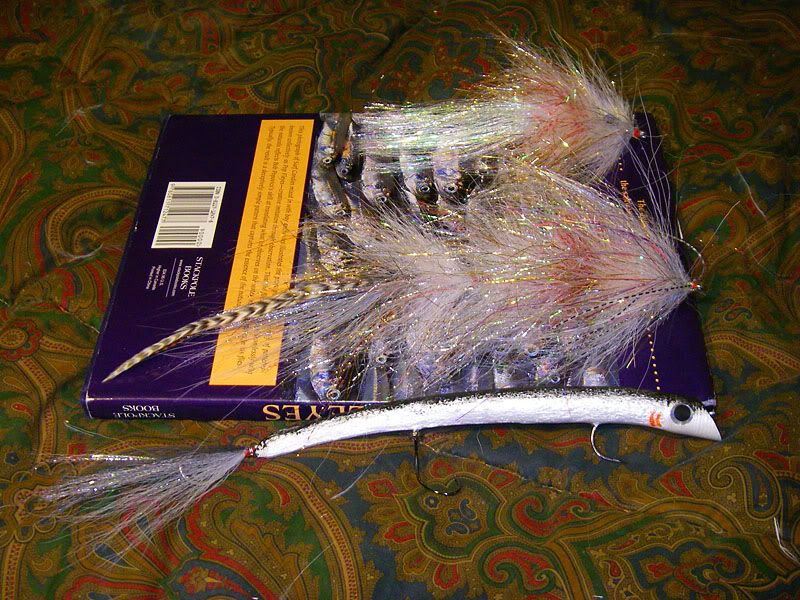 Who wants to go chase some big stripers or musky?