These may not win any beauty contests, but they'll fish. And that's all I need. I don't do small very well, so this was a change. Some #16 dries, BWO and Adams; then a couple #18 midges. Hopefully I'll get to fish these a bit tomorrow. Or I may spend all day at Bo's talking junk and telling stories. I have not tied anything in quite some time. Thought I would post them up.
Something I have recently realized. My eyes are getting worse. I have to tie hi vis something on all my dries now. Oh well, gave me and excuse to wind some thread.
BWO, yes the hackle is clipped. Like I said, I don't do small often, and it's an older neck. It'll do.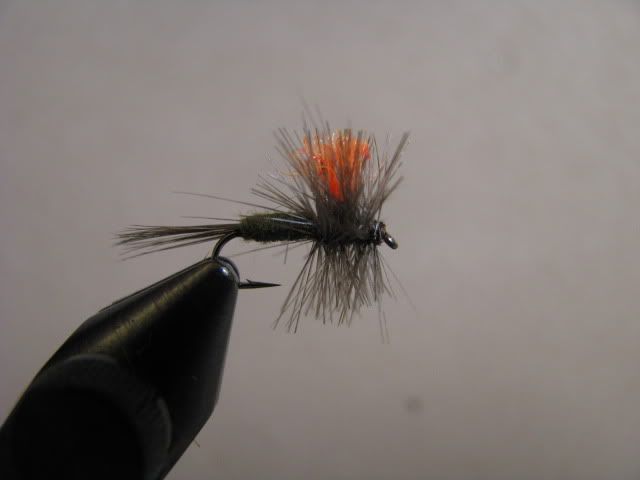 Adams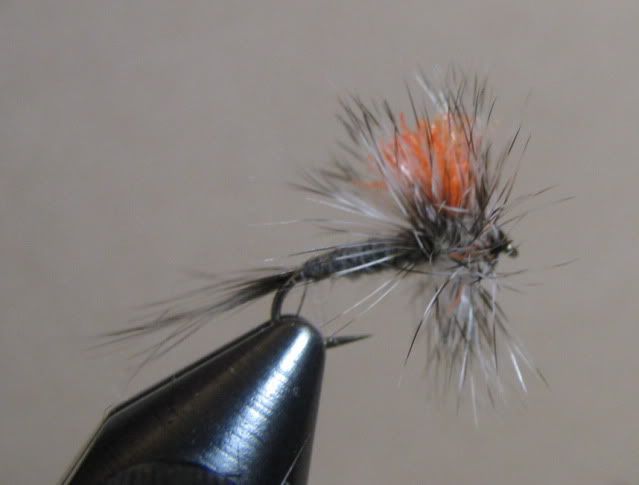 Midge This one's for you Brad. Red and copper wire from an old wired cell phone headset.
I figured trout like red, copper, and peacock herl; so here goes.