Brad...the baitfish emulator is pretty much like puglisi fibers and fine flash blended together and sewn into a string....the stuff I got is about 6 inches long....so I cut it down to about two inches and put it into a brush.....can't tell much of a difference in the materials on a deadhead minnow once covered with the t-shirt paint....so I'll probably stick with the cheapest material....craft fur.....it probably will be nice for other baitfish patterns though.
heres a few I did yesterday using the baitfish emulator and wing and flash....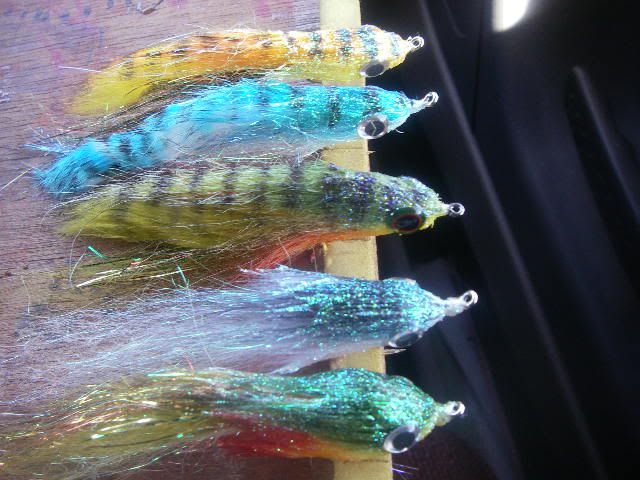 baiish emulator with streamer hair and flash for the tail....
wing and flash for the head....rabbit strip and angel hair for the tail....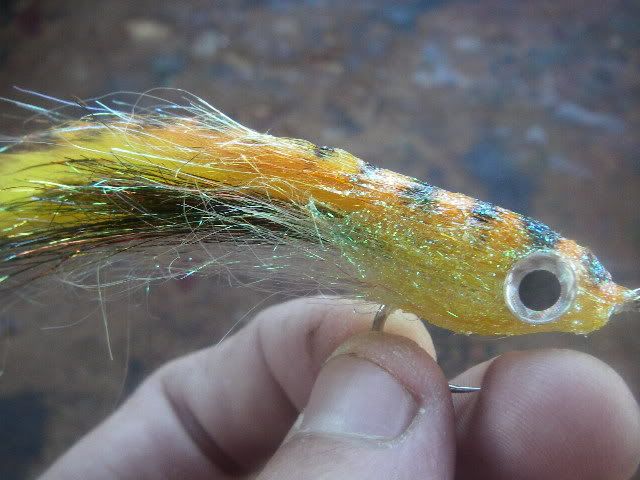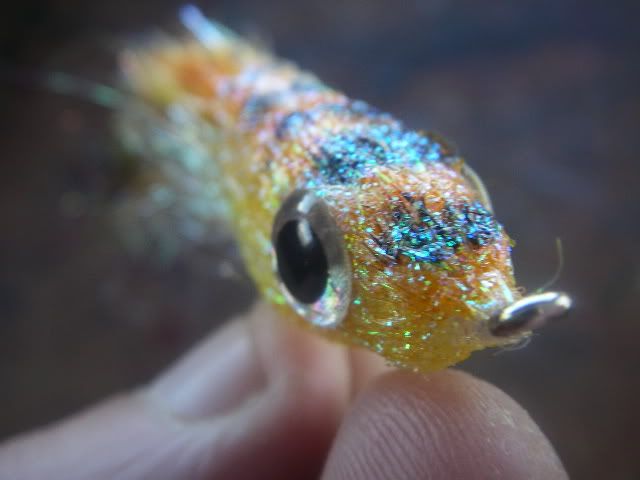 I was hoping to tie a few more today....but I got caught in a nasty white out between Cheyenne and Laraie WY. last night....spent ten hours going 80 miles
got a lot of ground to make up today. I wish the damn rookies would park thier trucks when it gets too nasty for them.

_________________


"The fish and I were both stunned and disbelieving to find ourselves connected by a line."

William Humphrey