I checked the boxes and noticed I was dangerously low on stoneflies and midges.
Two things I noticed when I was tying the stoneflies is that I don't think I have ever tied the same pattern more than a few times each and jamming to Metallica is very satisfying when tying them...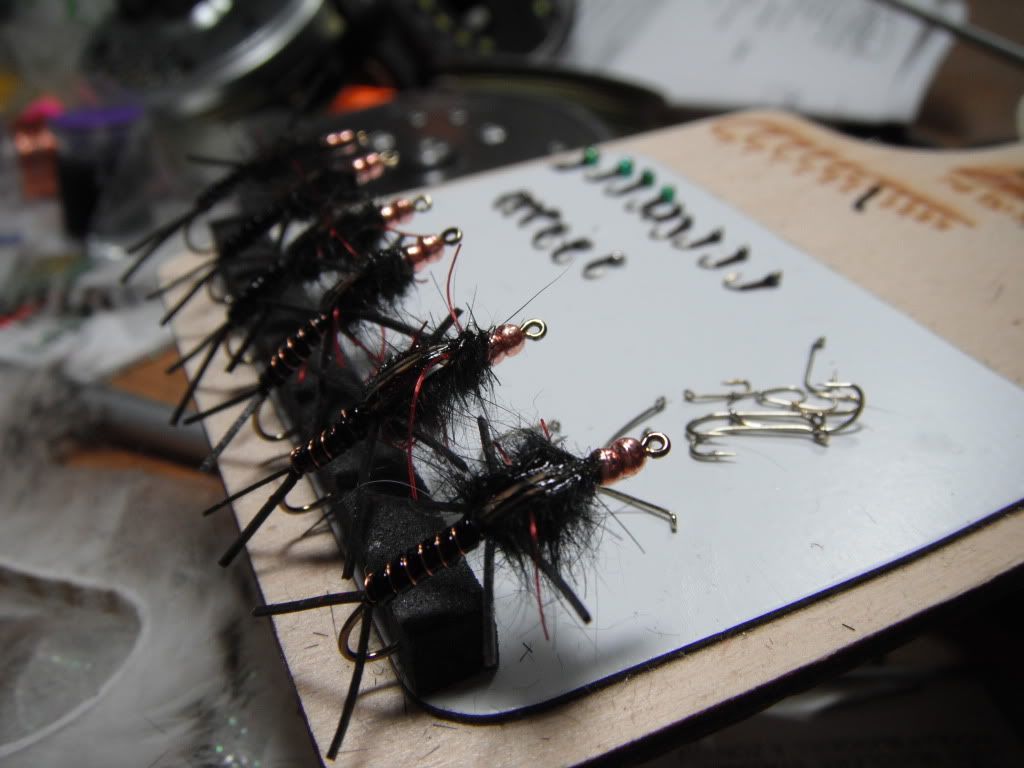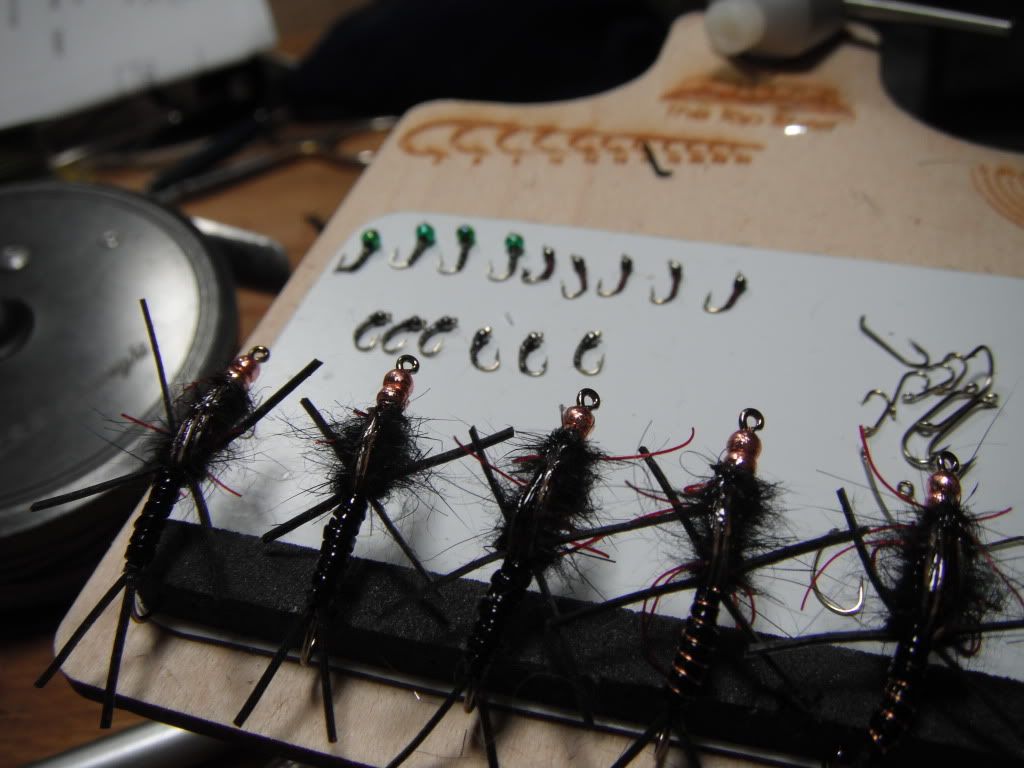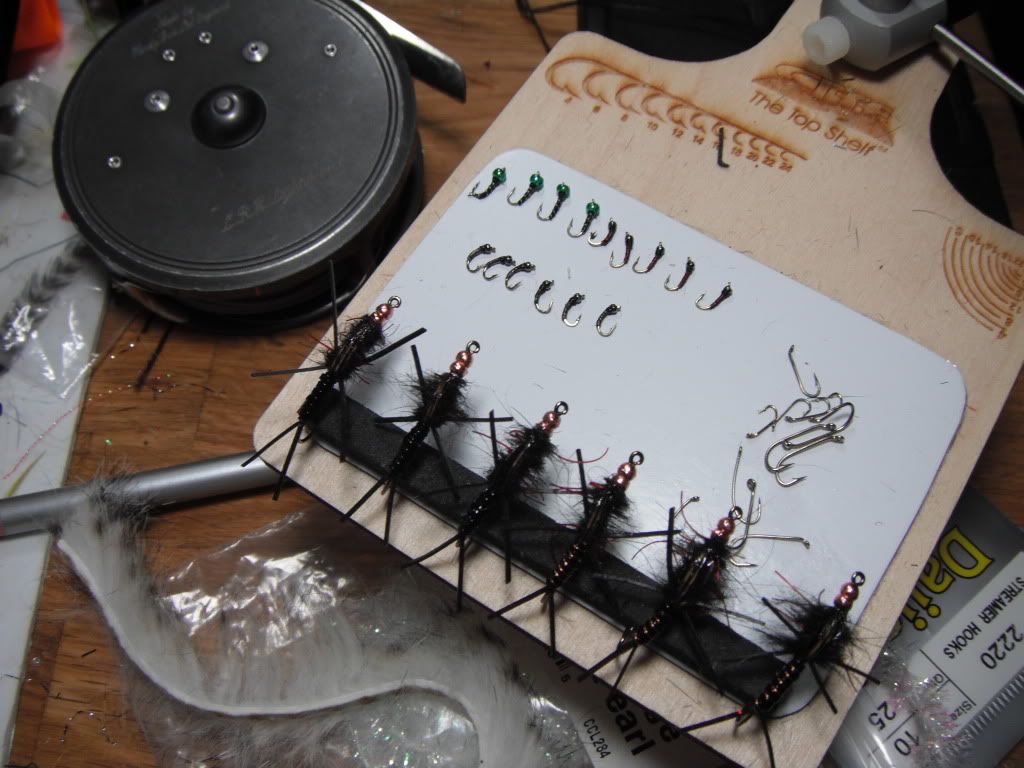 The variety in how you can tie stoneflies is fun to me. Not sure why I used a double bead, but I wanted to get them down. I think the copper rib looks cool against the black ribbing, but not sure if the fish will care. Also, I love a good reason to tie a fly using wiggle dubbing.
The glass bead on the midge was a Michaels find. Huge bag for a buck. Probably a little big for a sz 22 midge and I'm not aware of any midges with huge translucent blue heads, but once again, I thought it looked kind of cool.