I know that this time of year has a lot of draws away from the tying bench. It has for me. I've started doing as much stuff for my mom as she will let me. I haven't tied as much as usual for the days after school gets out. Today when the chores where wrapped up and Melanie and our son were off to bible school I tied.
Here's to restock the creek box some.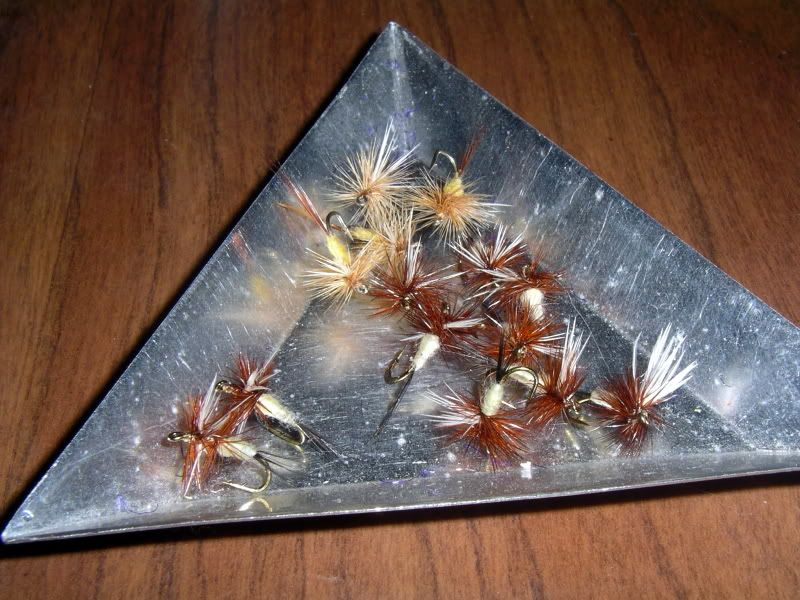 What have the rest of you all been doing at the vise? I would really enjoying seeing your stuff please.