I was happy thinking I had gotten a good deal on some pre-shaped popper bodies....here is a pic from the seller...
I was thinking the "sneaky pete" shaped ones were about a size 6 or 8 and the cup faced ones were maybe closer to 3/4" in diameter....good for bass. They arrived and I asked the wife to shoot me a pic of them.....
I'm thinking ...."yeah...these are good"
Then I got home and saw what I had actually bought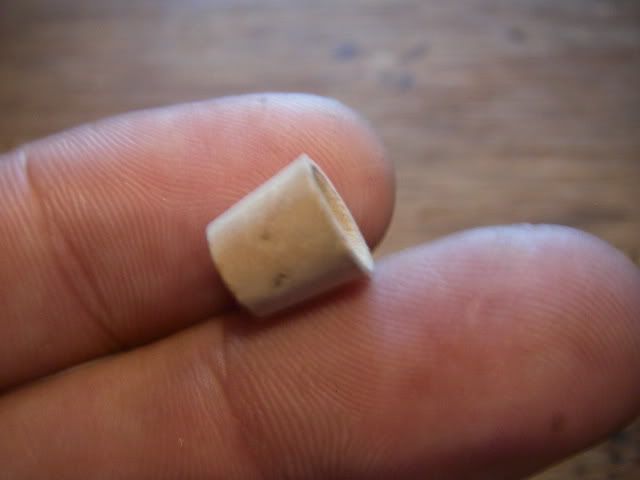 next to the typical size 6 poppers I tie for brim.....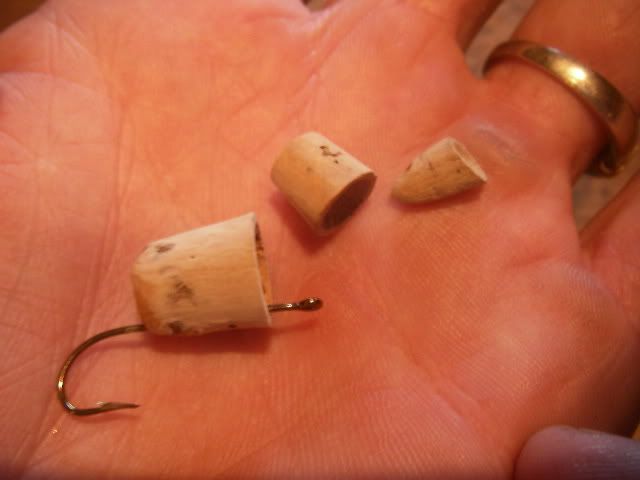 they look like size 14's or 16's
I guess I'll tie a bunch up anyway.....they'll be good for those teeny little fish like Aaron catches
In the meantime....I've ordered a bunch more of the corks like the one on the hook.....I guess I'll have to turn em' myself on the lathe....what a pain

_________________


"The fish and I were both stunned and disbelieving to find ourselves connected by a line."

William Humphrey