as many of you may know I have been frustrated with flyfishing in my pond of late because the water is low....and there is a ton of lily pads and grass and crap in there that hangs on just about anything you throw....with the exception of poppers in open water.....problem is...most of the bass especially the big boys seem to be hanging about 2 to 3 feet off the bank in some of the thickest cover....stuff you would'nt even think they can swim through......till now the only way I have found to approach this is with a plastic worm rigged weedless drug over the mat of weeds and pads and even then it seems I miss about 4 out of five fish.....and am left with a big gob of salad hanging on the end of my line. Now.....I know how much some of you despise hearing about spinning gear.....so I've tried to come up with a popper or "fly" that can be fished over the vegatation with some degree of success.....here is what I've devised ......
A bullet shaped cork head with 25 pound stranded wire thru the head attaching a split ring on which to tie your leader......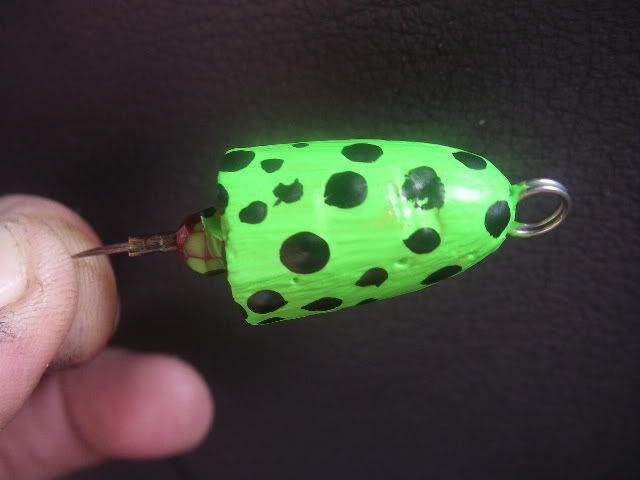 secured in the rear with a bead and crimp sleeve...
Then I added some eyes and a good thick coat of epoxy for a smooth durable finish....
I also added an extra bead and sleeve to give me some tie in points....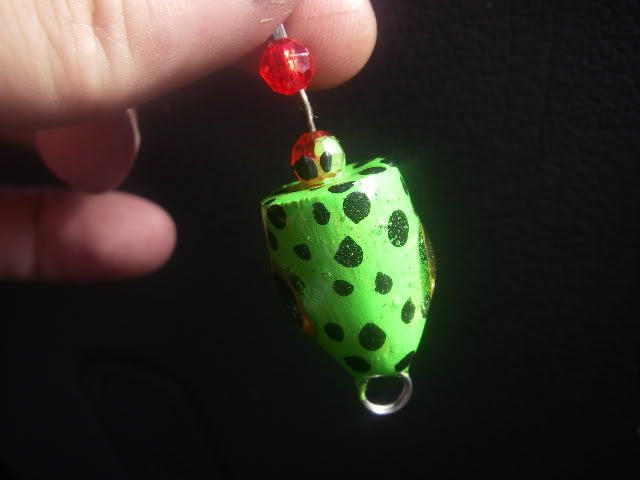 For the hook I'm using a wide gap Gamakatsu octapus style hook with 3 loops of mono spaced out and epoxied at the eye so that it creates a rounded stinger hook that hopefully will hop over the weeds and not hang in the crevice of the lilies.....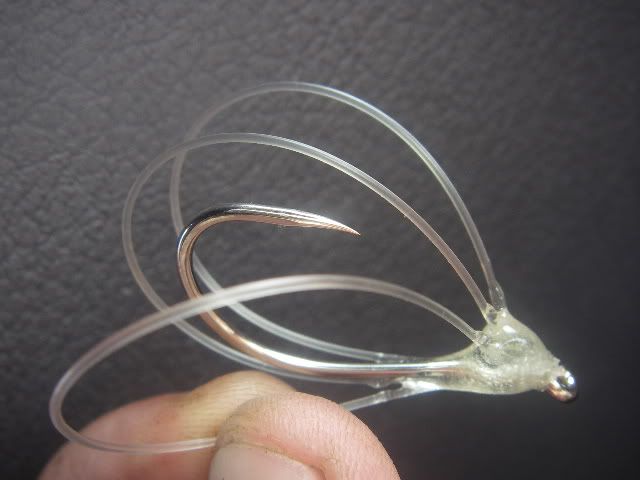 I then threaded a rabbit strip onto the tailing wire behind the head of the fly....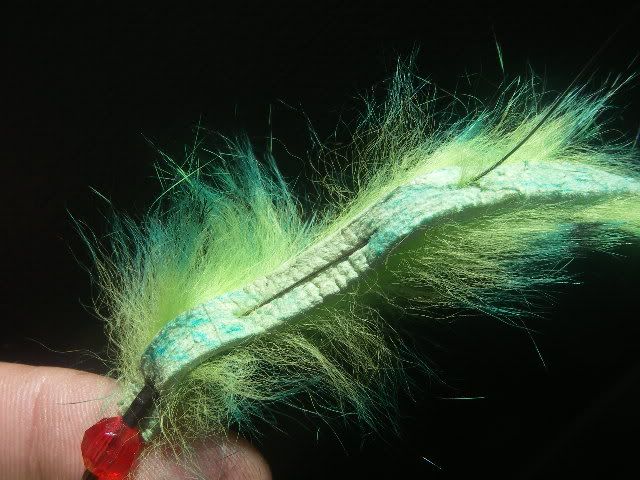 tied in some rubber legs and hackle......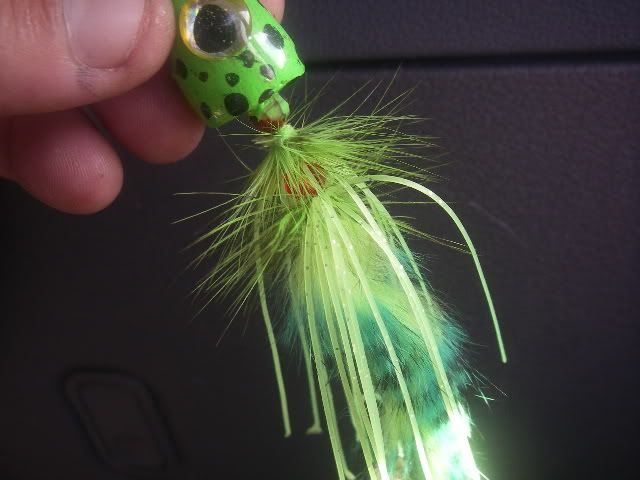 and attached the stinger hook......
for the finished product......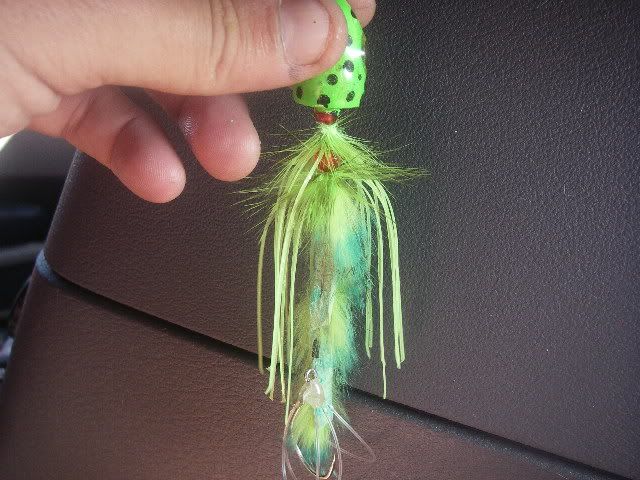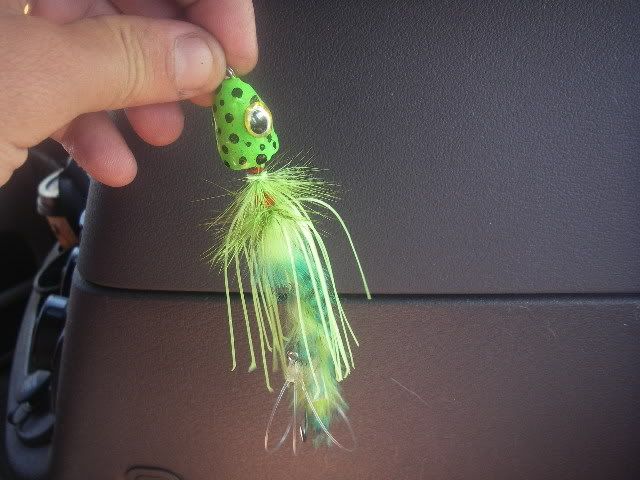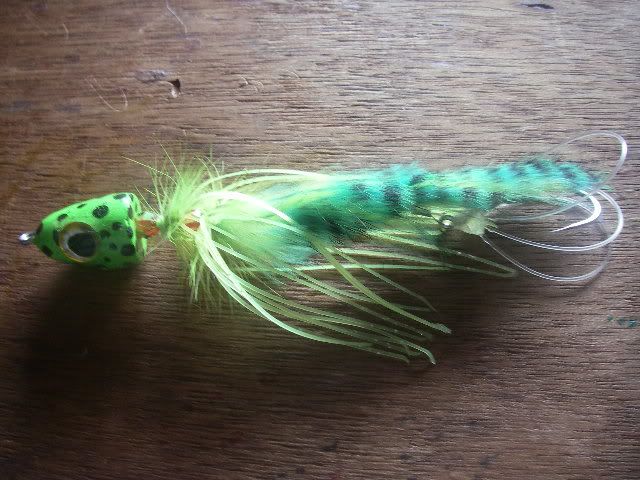 She may not be real pretty....but I'm hopeful it will allow me to once again persue the bass without the aggrivation of losing flies and cleaning of a crap load of vegatation after every cast.
Hopefully this will be of some use to others or possibly spawn some other innovative ideas.
I'll let ya'll know if it works next time I get home.

_________________


"The fish and I were both stunned and disbelieving to find ourselves connected by a line."

William Humphrey