A little tutorial on the wiggle minnow for Billres....and anyone else interested.
Start with a Gamakatsu B10s hook size 2/0 and tie in a tail of craft fur and crystal flash....about 3/4" to an inch long.... (And no Bill....don't bend the hook
)
Next, take a 3/8" foam cylander and cut the end at an angle.....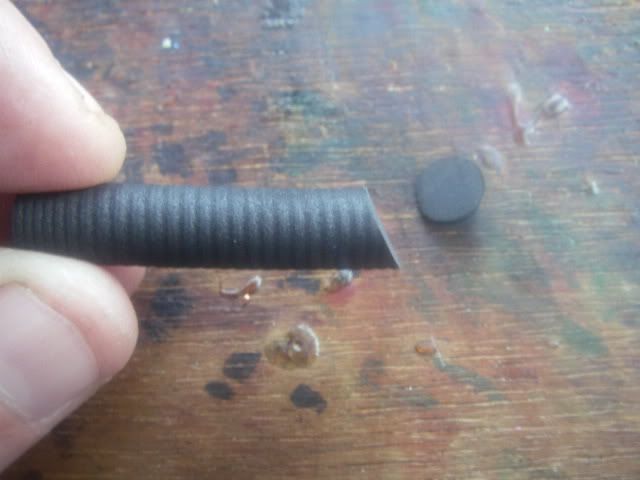 then slice about 2/3rds of the way thru the cylander lengthwise the entire length of the cylander with the angle as shown below.....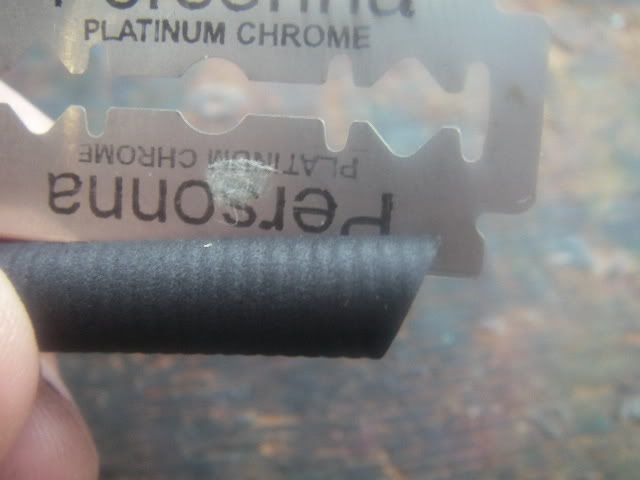 place the cylander over the hook shank just covering the thread wraps....at this point it should extend out beyond the eye of the hook.....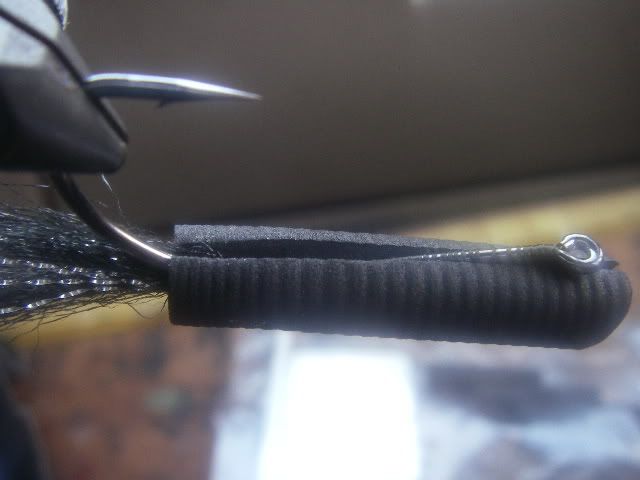 Put a small drop of superglue over the thread wraps and seal the very rear of the foam cylander.....
Now....pull back on the foam cylander and push it up onto the hook shank so that it fits behind the eye of the hook and forms a hump in the middle but covers the hook shank....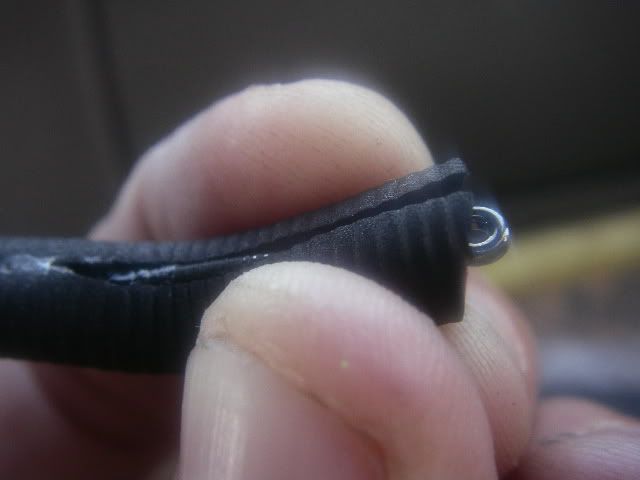 put a couple of drops of superglue along the seam on top of the hook shank and seal the gap closed. (I use a small binder clamp to hold it together until the superglue cures)....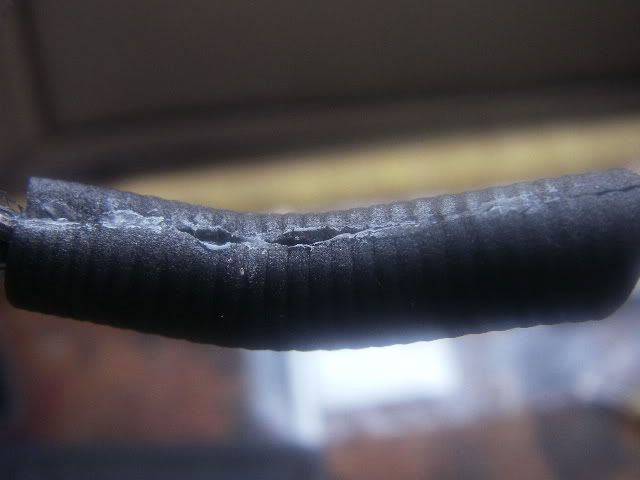 Should come out looking like this....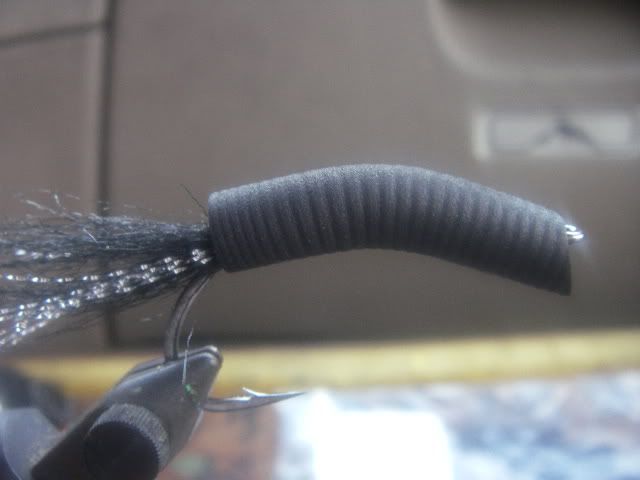 with the eye of the hook near the top of the face of the foam cylander....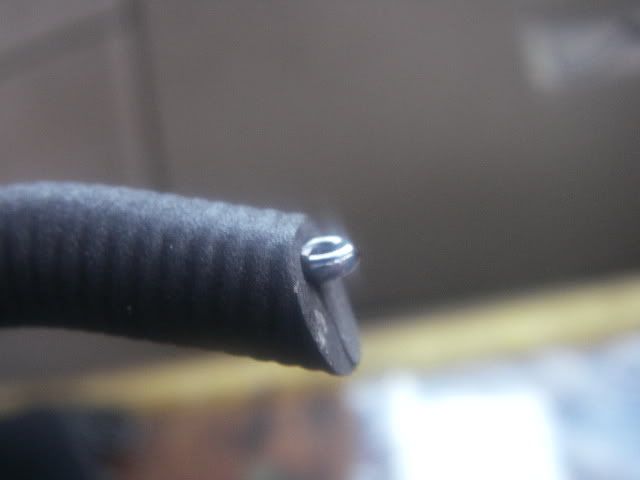 then take a razor blade and cut a thin circular sliver out of the sides of the foam where you want to place the eyes.....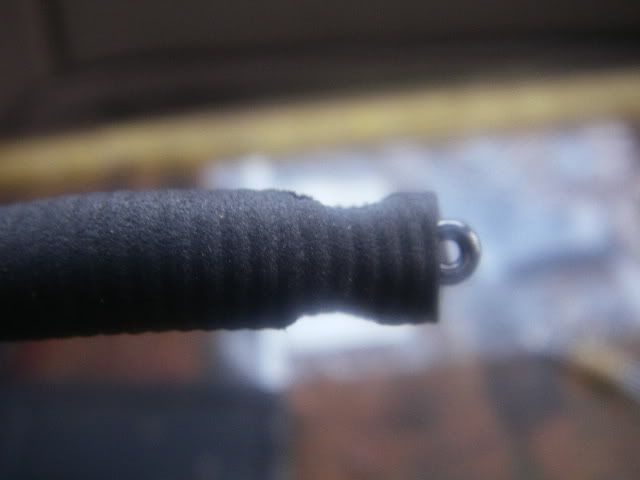 with a tiny drop of superglue...affix the eyes to the cylander.....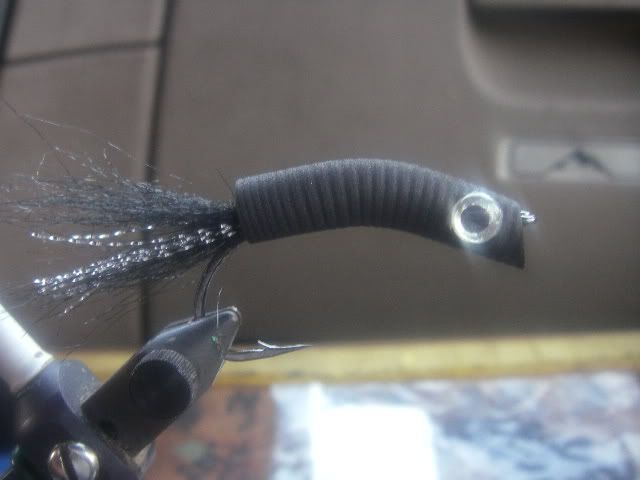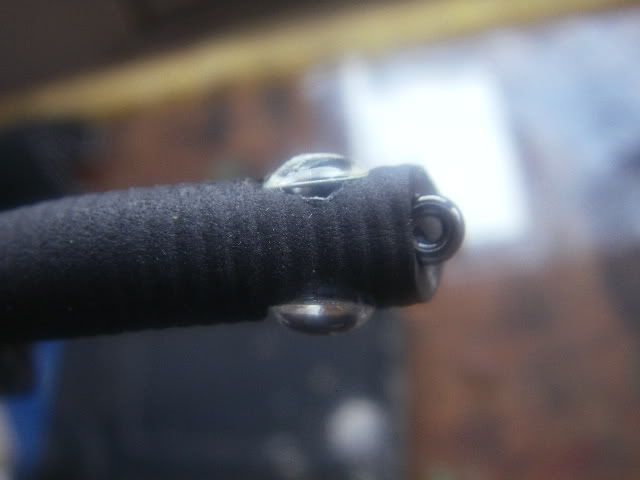 Then all that is left is to color them up.....for this black one....just a few simple silver dots down the sides.....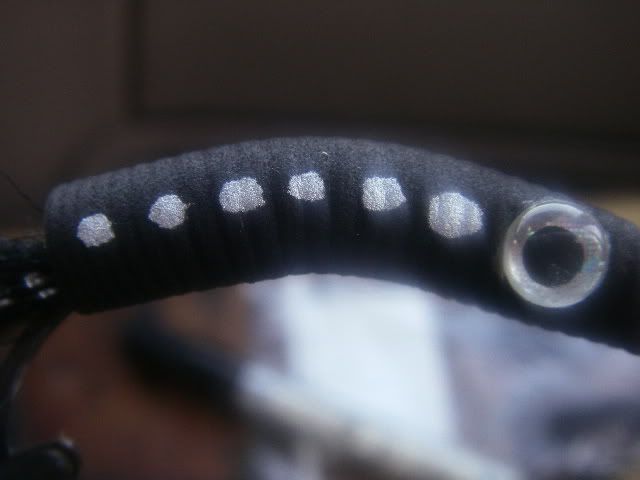 And there you have it......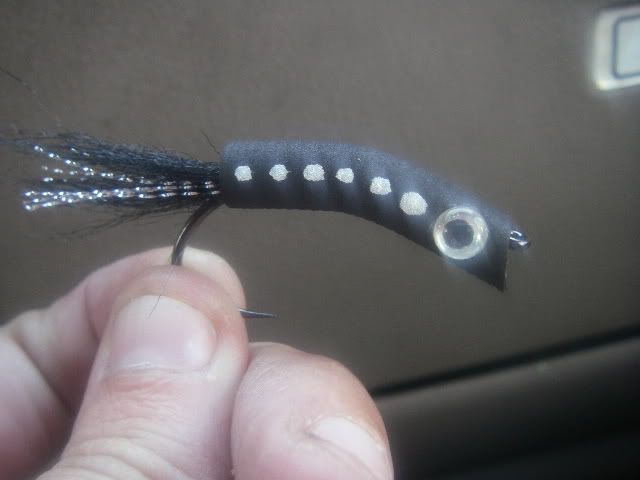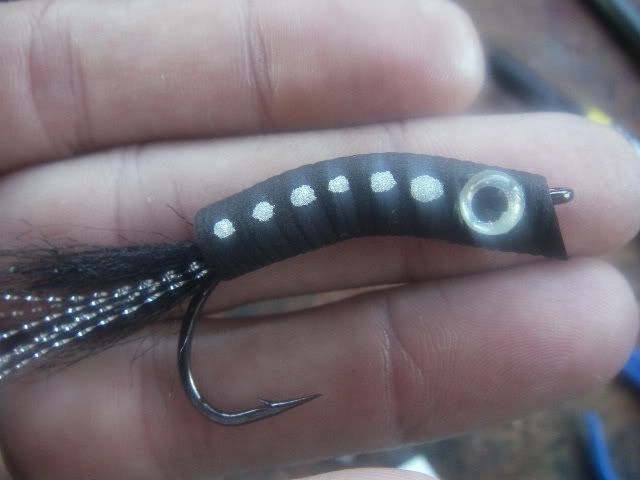 _________________


"The fish and I were both stunned and disbelieving to find ourselves connected by a line."

William Humphrey