Been getting ready for my winter steelhead binge. Experimenting with different colors and materials on Intruders, and a little prom-dress work.
The head on this one is goat dubbing, I think on my next iteration I'm gonna skip the goat and tie in much closer to the eyes and see if I can't find some blue acryllic paint to use on the head of the thread.
This one, I should've used guinea feathers but wanted to see how the schlappen would work, and to be honest I think I should've gone with the guinea and again, acryllic paint on the head.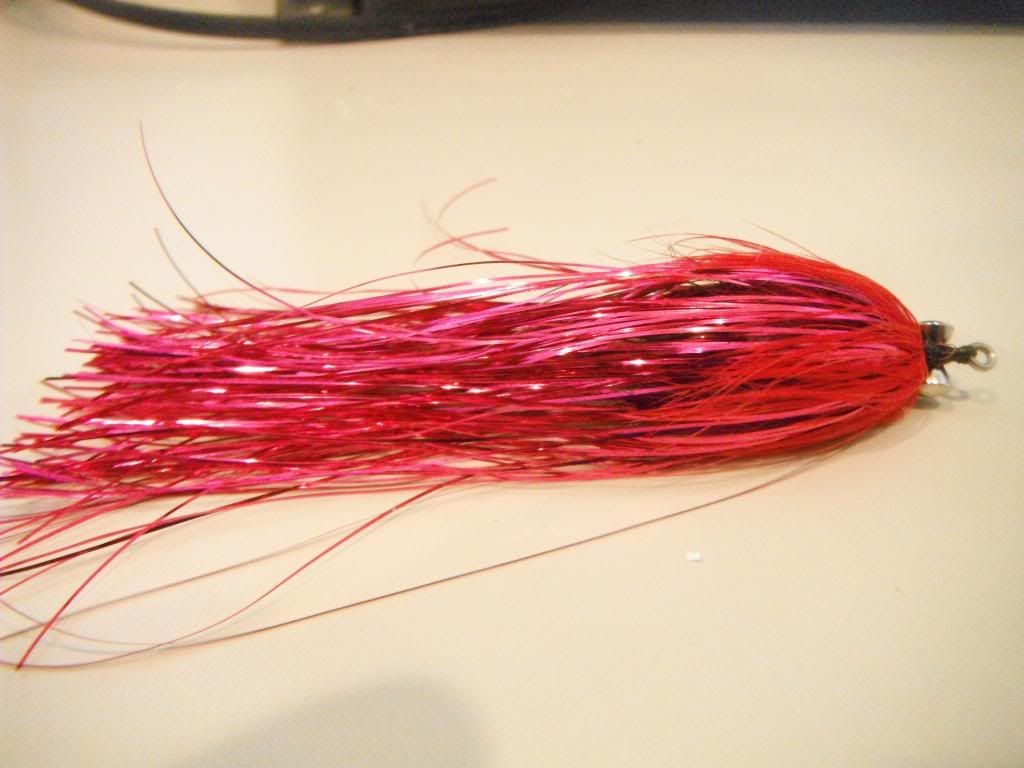 This was a color experiment, haven't fished it but I really want to. I think on the next go-round I'm gonna skip the brown ostrich, guinea collar, and tie in a red yarn'd body. Give it a nice purple with a red contrast to it. I think that would look sexy.
More angora goat dub for the head, on this one I think I'm gonna try arctic fox zonker strips spun into a dubbing loop and wrap that on its face. Longer fibers than rabbit strip and a little more durable that doesn't hold quite as much water. Plus it looks sweet.