It's been a long winter up here in Wisconsin and I've been tying flies off and on for a couple of months. What a winter it's been. Green Bay got a record 9 inches this week.
I tied up 7 boxes of flies. I donated two boxes of 9 dozen flies for our TU State Council Banquet and my local TU chapter banquet. Here are the 5 boxes of flies that are left.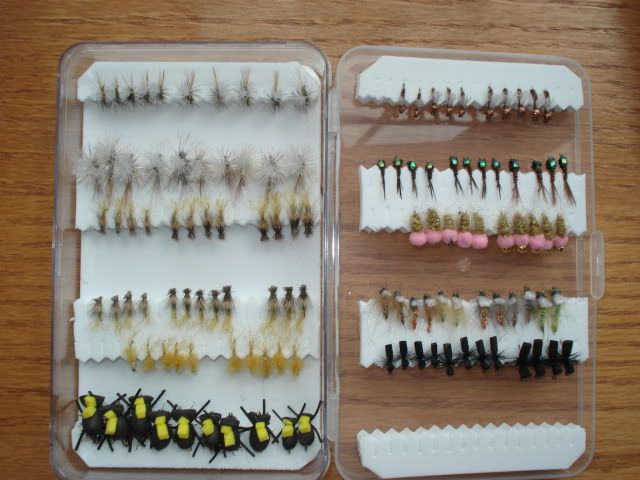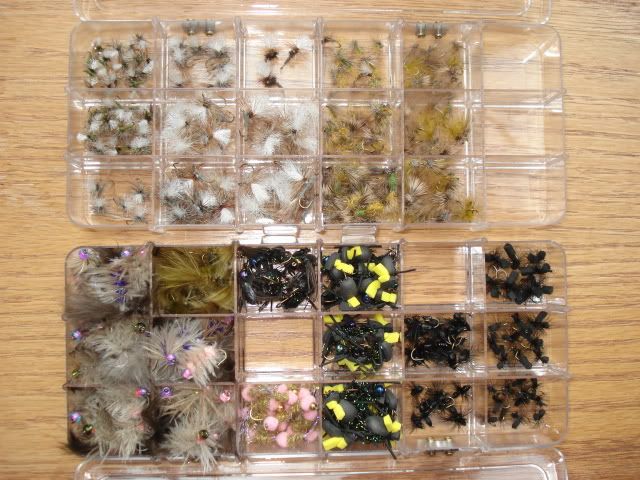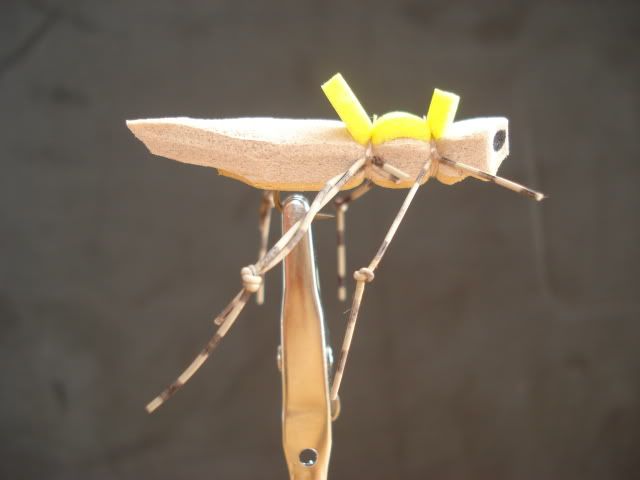 I just finished tying up a box of Morrish Hopper patterns for hoppers, salmon flies, yellow sallies, golden stones, and crickets. The Morrish hopper seems to be a good match for them.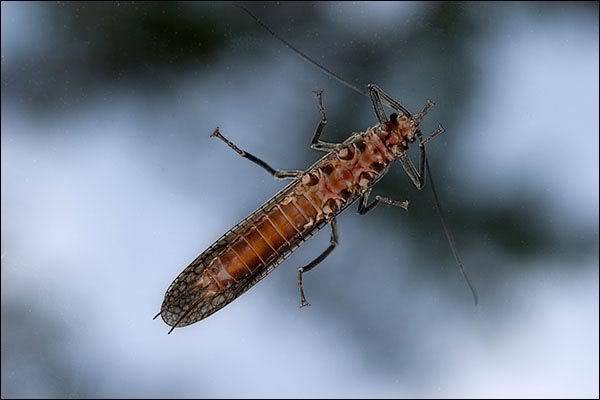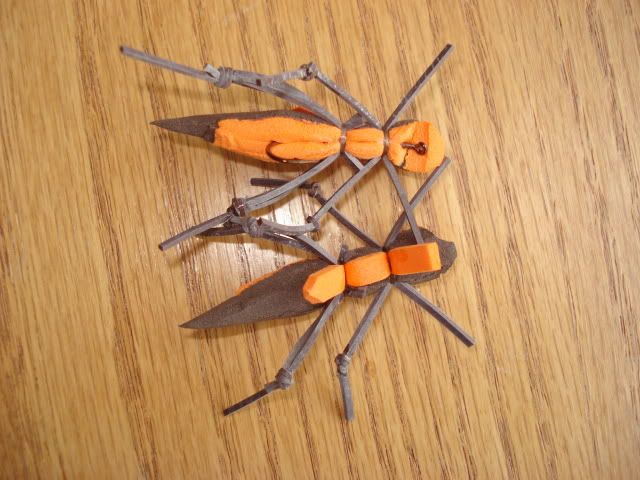 I know the abdomen is a brighter color on my flies but the Salmon flies on Madison have orange bellies.